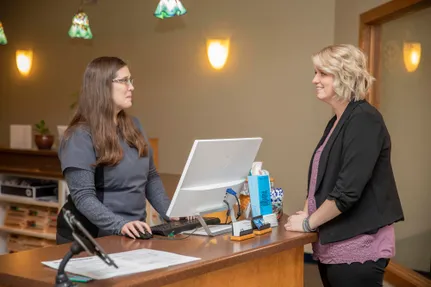 First Visit On your first visit, we will gather information about you during a thorough examination. We will ask about your health goals and expectations. We will coordinate care with other providers and communicate with your place of employment if needed. Nothing will be done without your consent and full understanding. Plan to spend about one hour with us at your first visit.
Second Visit The doctor will explain your results and options for care. We will listen to your concerns and expectations and customize a treatment plan specifically for you.
Chiropractic Services A new patient exam start at $75. Follow up office visits start at $60. A cash discount for payment at the time of service is available. Many insurances also offer a discounted allowed amount, even if you have not met your deductible.
Payment Options Chiropractic care is an investment that will bring lifelong returns. Financial consideration should not be an obstacle to obtaining this important health service. We make chiropractic care affordable whether you have insurance benefits or not. If you have chiropractic benefits through your health insurance, we will call to verify your benefits and submit claims directly to them. If you have a high-deductible insurance plan or do not have chiropractic benefits, we offer payment options.
Call us today at (920) 262-0200 to schedule a New Patient Appointment. We will do our best to answer your questions and provide a wonderful chiropractic experience.