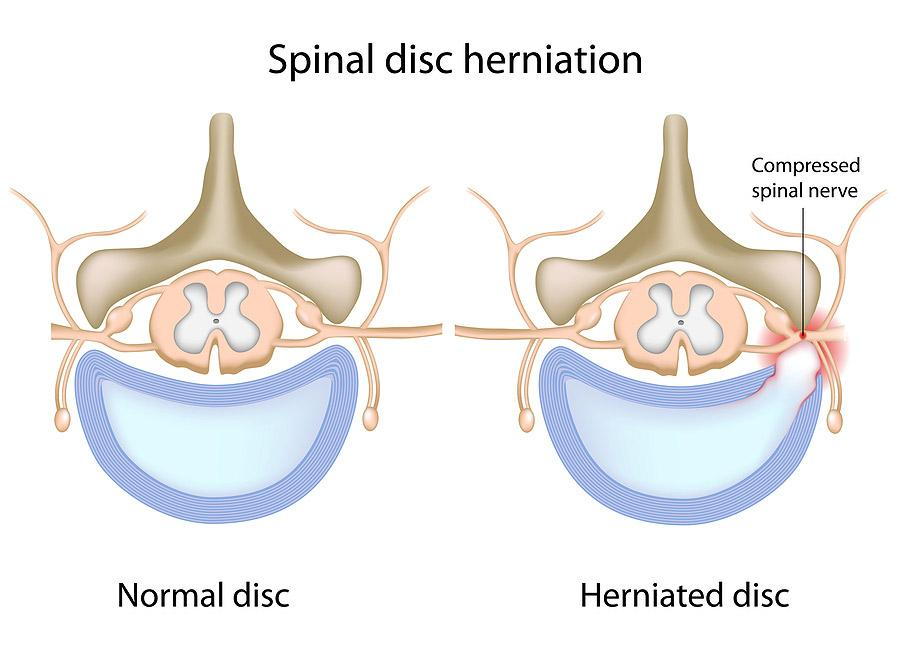 A disc herniation can be a serious back condition that will need professional treatment. At Wellness Chiropractic Center serving Watertown, WI, and the surrounding areas, we provide the treatment options you need to find long-lasting pain relief. Keep reading to learn more.
What Is a Disc Herniation?
Between each vertebra of the spine, there is a soft cushion of tissue called a disc. This disc is designed to keep the bones of the spine from rubbing together and to protect the sensitive nerves, which are found in the spinal column. If this disc becomes ruptured or dislodged, the resulting injury is called a herniated disc. This condition can be very painful and can lead to more permanent damage if left untreated.
Disc Herniation Symptoms
A herniated disc is often the result of an injury. You may start to notice distinct pain and loss of mobility in your neck or back following a disc herniation in your upper back or neck. A disc herniation can also result from a condition known as degenerative disc disease. This condition affects many people as they age. Another symptom of a disc herniation will be a grinding or popping sound in the neck.
How Can a Chiropractor Help?
If you suspect you have a disc herniation, you will need to be evaluated and diagnosed by a chiropractor. You will not be able to self-diagnose this condition. When you visit our chiropractor, diagnostic tests will be done and a treatment plan can be created for you. Treatments can include spinal adjustment and decompression therapy.
To learn more about our services, contact us at Wellness Chiropractic Center serving Watertown, WI, and the surrounding areas. Call us today at 920-262-0200.